Slay Like Payday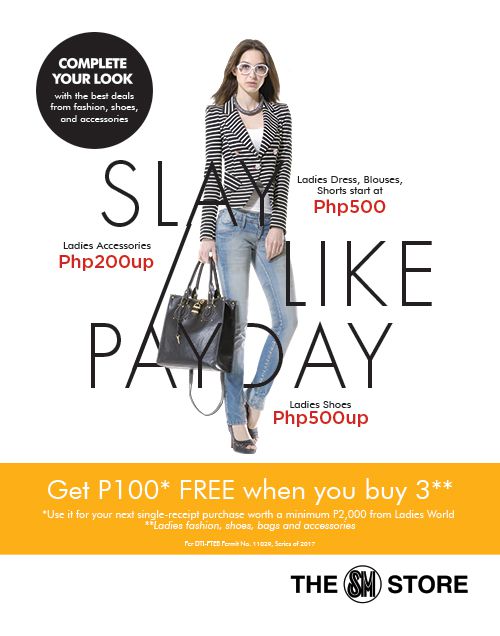 Mechanics:
• SCOPE: All Stores
• Shoppers can get a P100 discount voucher when they buy at least one item from all these departments: Ladies' apparel, accessories, and shoes/bags at The SM Store from July 31 to August 31, 2017.
• The P100 discount voucher can be used on your next visit, on a minimum P2,000 purchase of all items at The SM Store.
• Standard discount exclusions will be applied for the redemption of P100 discount voucher.
• The P100 discount voucher is valid from July 31 to September 30, 2017.
• Promo is not valid on all Wednesdays of August.